Lofa Girl Two in one African headband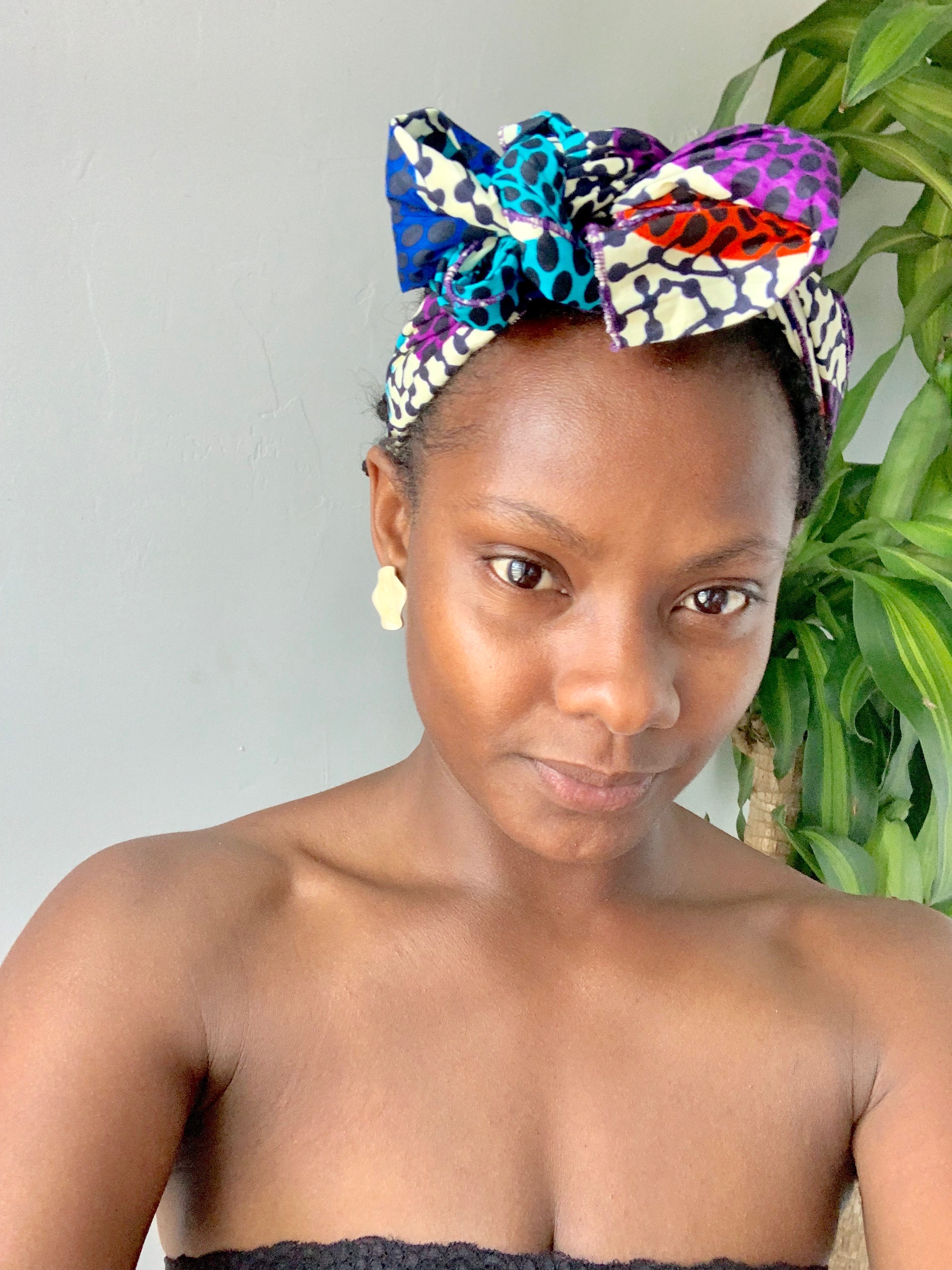 Lofa Girl Two in one African headband
Summer is all about playing with colors, rock Zarkpas unique Lofa girl custom made two in one headband.
The Lofa Girl Headband is a gorgeous ankara fabric with purple, orange, blue, black, and circles pattern, dotted. This headband is double sided and soft to the touch.
HOW TO WEAR IT: WEAR KNOT IN THE MIDDLE, FRONT OR TO THE SIDE. SIMPLE WAY TO LOOK GORGEOUS!
DESCRIPTION:
MEASUREMENT: 60 IN X 15 IN
COLORS: PURPLE, ORANGE, CREME, BLUE, BLACK, TURQUOISE
MATERIAL : 100% ANKARA AFRICAN WAX COTTON
CARE: HAND WASH WITH COLD AND AIR DRY