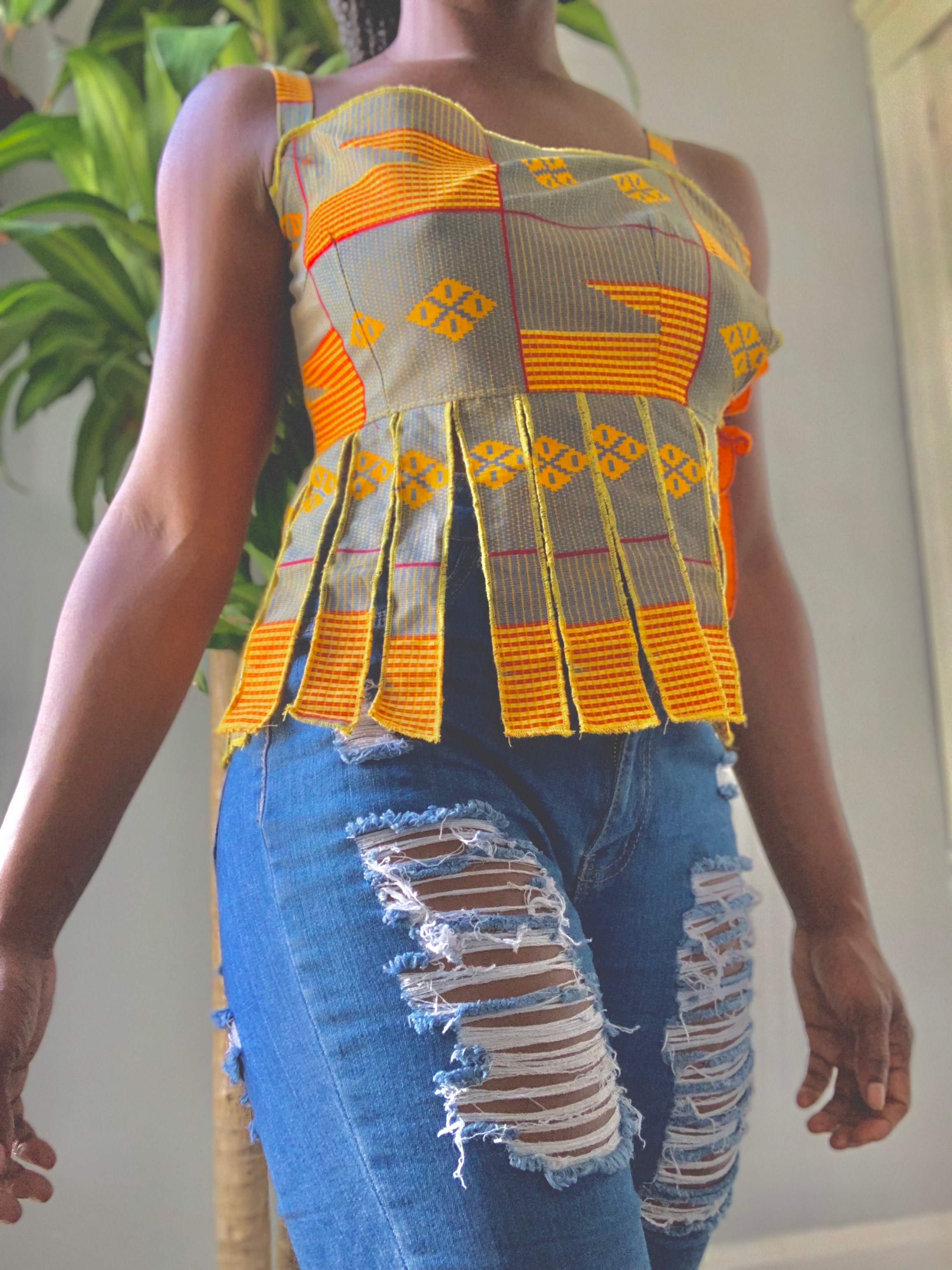 Bong Girl Top
Keep it cool this summer with Zarkpa's Bong Girl Top
More About Bong Girl
Crop top with two adjustable self- tie belt
Cut up Fringes
Material and care:
Ankara African Wax Cotton
Care: Wash with cold water, air dry
Size & Fit:
Size Small
Fit: Likes it loves you
Bong County was created in 1964, in the north-central portion of the West African nation of Liberia
It is rich in mineral and has five (5) mining companies: China Union, Mittal Steel, BHP Billiton, AMLIB and Jonah Capital. This is boost by three alluvial mining sites in and around Degei in Fuahmah District, Garmu in Jorquelleh District and Gold Camp, Meng Creek and Yelle Creek with two (2) beautiful Waterfalls. The Kpatawee Waterfall and the Sicken Town Waterfall.