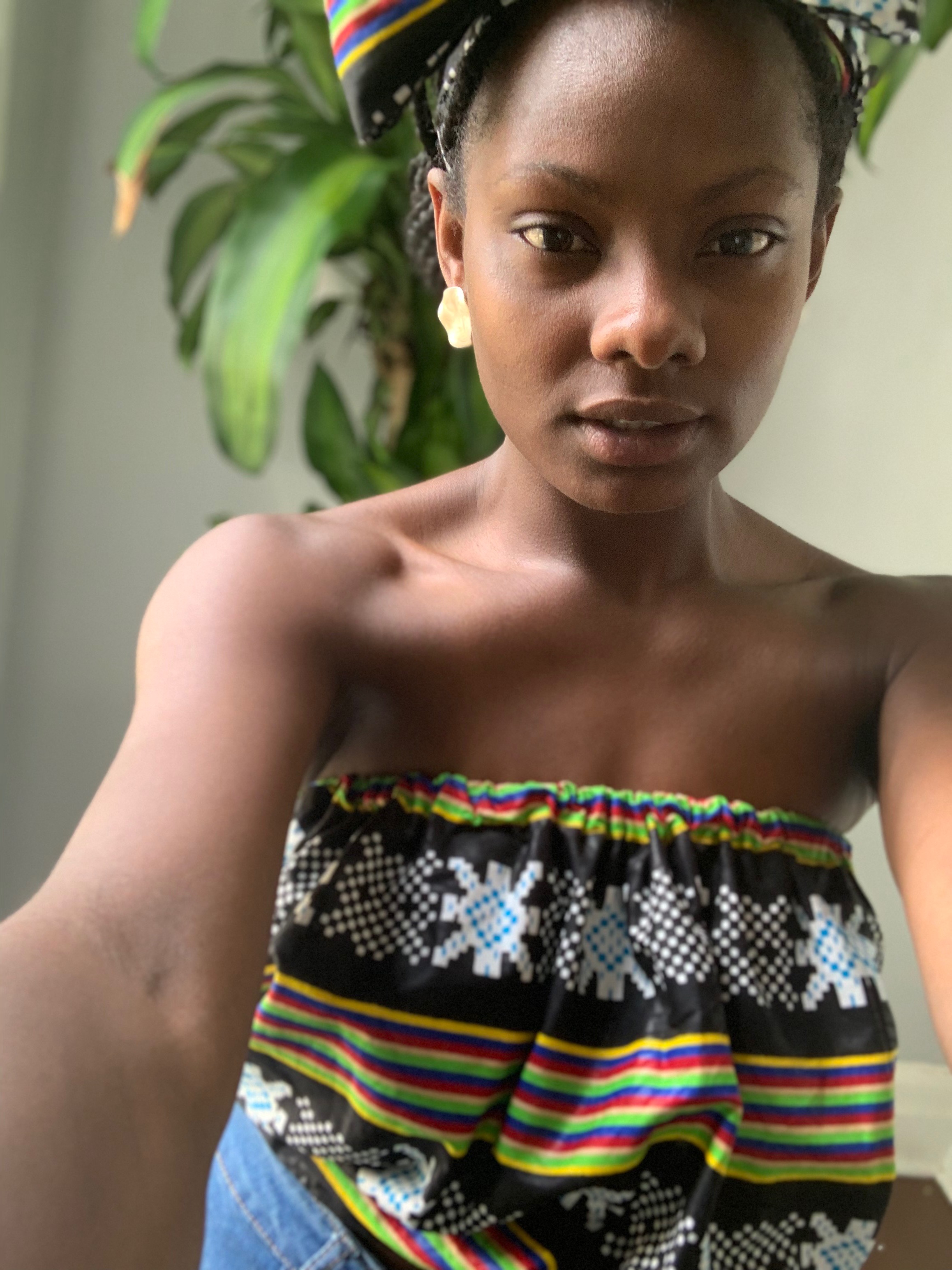 Bong Girl Kente Tube Top
keep it chic and fabulous this summer with Zarkpas custom Kente Tube top, this top was made just for you to move in it the right way. With our strapless, ruffle hem and bright colors you will be the talk of the night.
HOW TO WEAR IT: Pair this tube top with a high waist pants of skirt.
DESCRIPTION:
Size: One Size Fit All
COLORS: BLACK, YELLOW, BLUE, RED, WHITE, GREEN,
MATERIAL : 100% KENTE AFRICAN WAX COTTON
CARE: HAND WASH WITH COLD AND AIR DRY